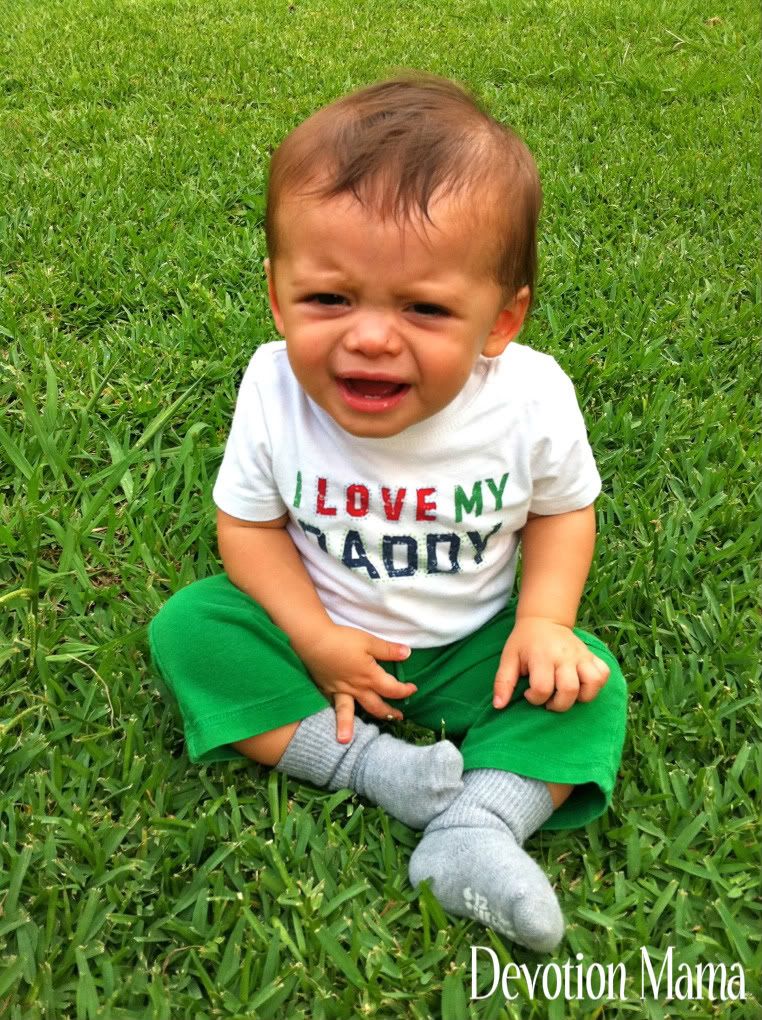 My baby's cry has great power. The power to make me spring into action. The power to make me run to his rescue. The power to wake me at any hour of the day or night. I go to him. I comfort him. I meet his needs.
Sometimes he's hurt. Sometimes he needs to be fed. Sometimes he needs to be clean. Sometimes he just needs to know I'm there.
We often cry out to God for the same reasons. We are hurt. We need to be fed. We are dirty and need to be cleansed. And often times we just need to know that He is there. That He hears us.
And our cries carry the same power. They cause Him to spring into action. He heals. He nourishes. He forgives. He makes His presence known.
So let us cry out to Him. We were created to grow and mature, but not to outgrow our need for Him. He is and always will be our Father. Our strength and our shield. The fortress of our salvation. Our shepherd.
Praise be to the Lord, for he has heard my cry for mercy. The Lord is my strength and my shield; my heart trusts in him, and I am helped. My heart leaps for joy and I will give thanks to him in song. The Lord is the strength of his people, a fortress of salvation for his anointed one. Save your people and bless your inheritance; be their shepherd and carry them forever.
Psalm 28:6-9