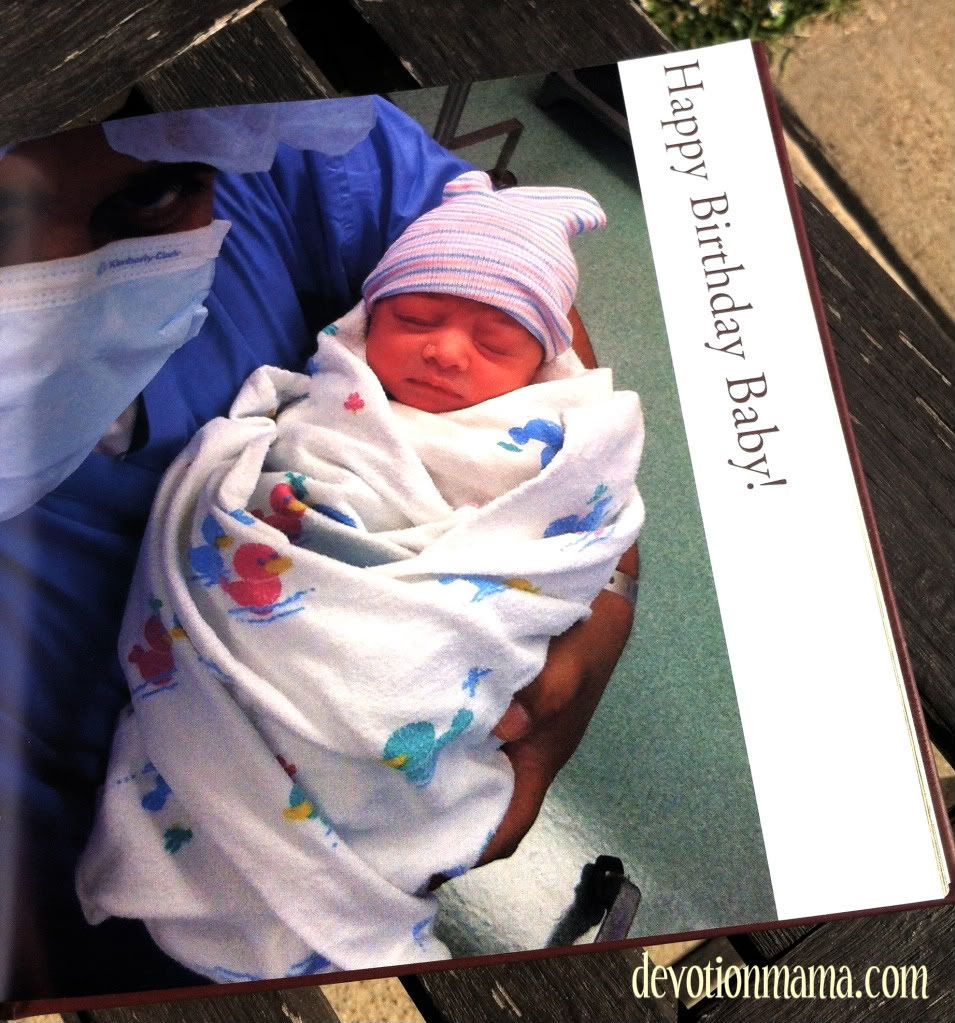 I LOVE photo books! I have for a while. Our wedding album is a photo book. I have Christmas photo books, and church photo books. I have a photo book with pictures from Grande's first six months.
So when I got the chance to review a product from
Paper Coterie
of course I choose a photo book! I had been wanting to make a book of Chico's first year. While it took longer than I thought it would to make (we were in the middle of a move), I love the results.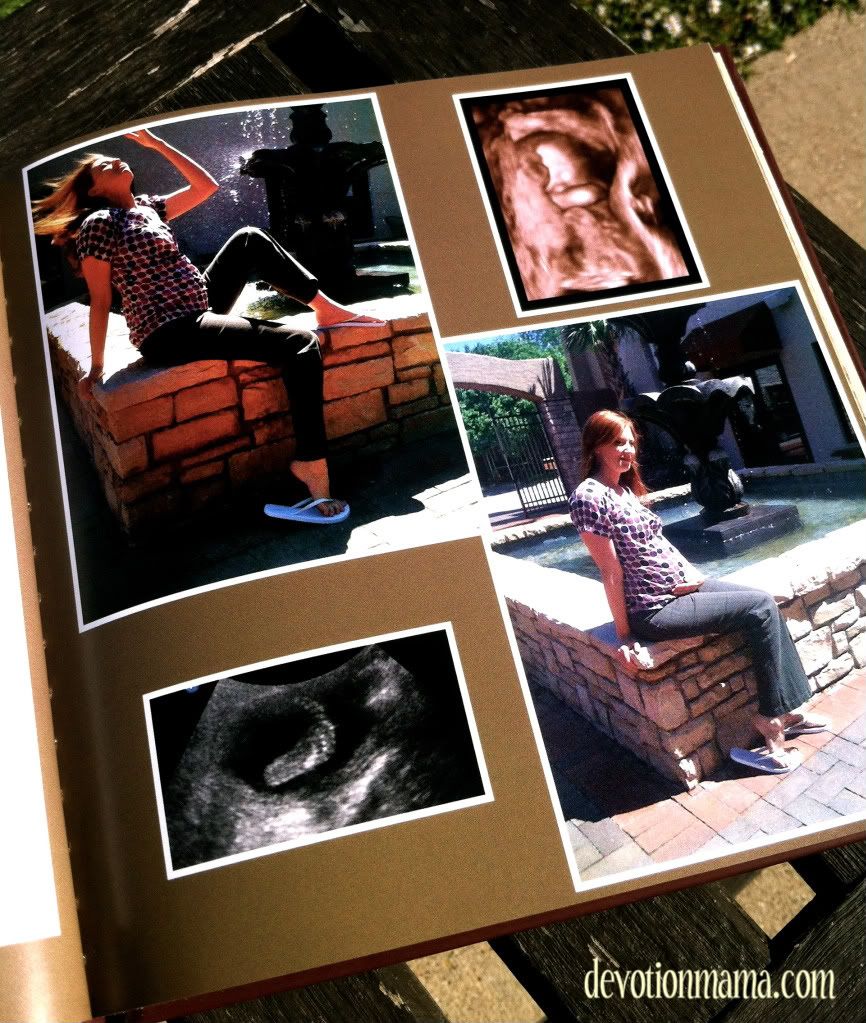 I was impressed right away with how easy the website was to manipulate and the beautiful modern layout options. The hundreds of photos from Chico's first year uploaded quickly. And because everything on the
Paper Coterie
templates are 100% customizable I even uploaded pictures of the patterns on his baby blankets and clothes to use as backgrounds making it extra special.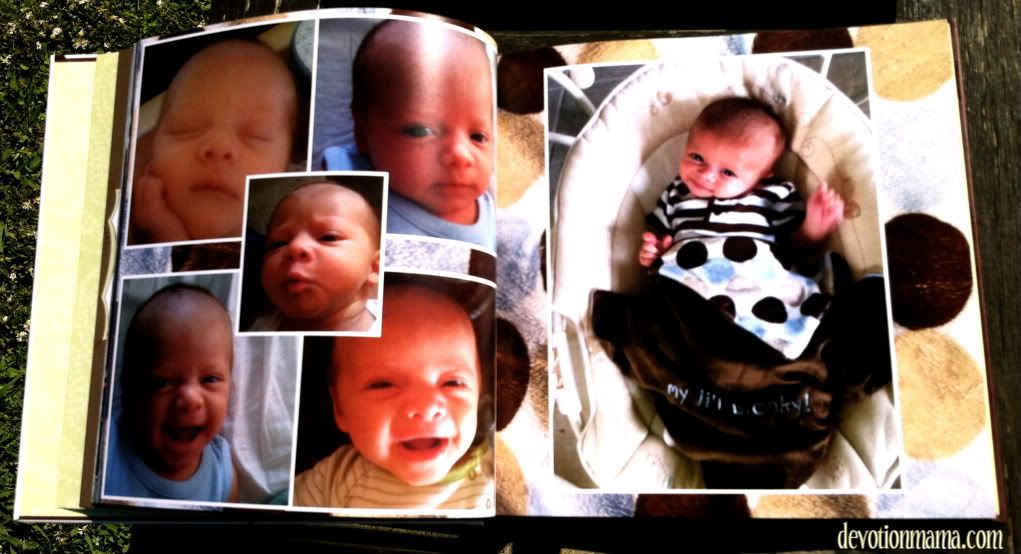 When Finished the book was over 100 pages. I placed the order in the evening and got an email the next day saying it was completed and had already been shipped! Talk about FAST. It arrived a few days later with a cute little necklace as a welcome gift to the
Paper Coterie
community.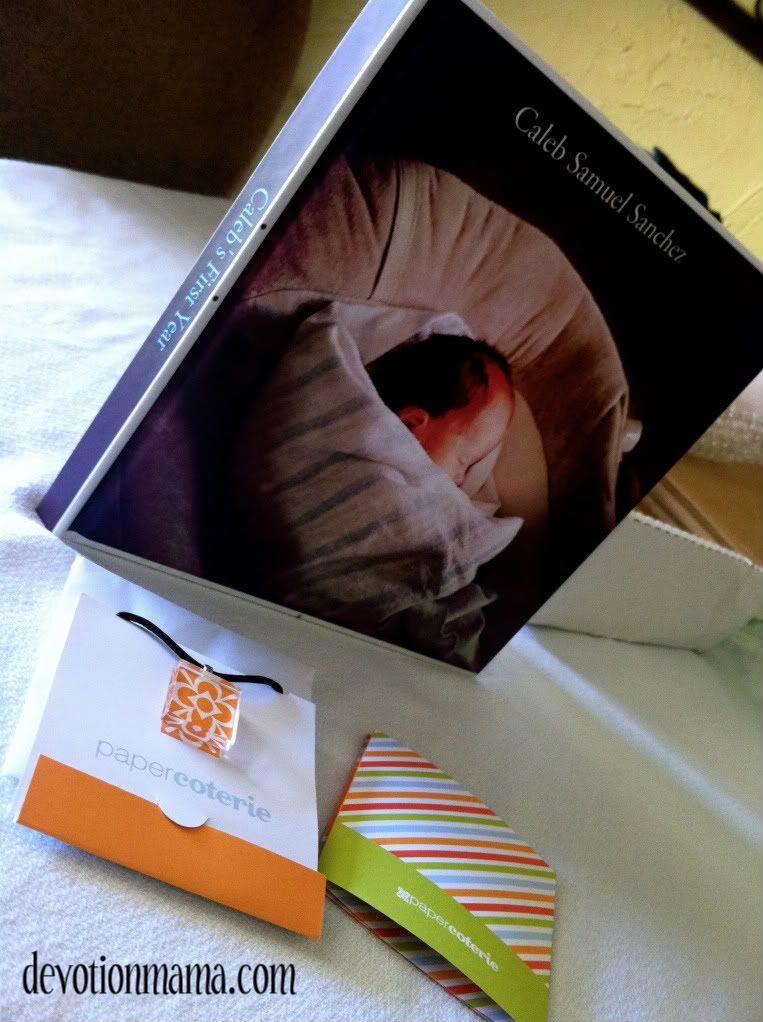 To say I am happy with the book and service is an understatement. I've already ordered another book from them of one month worth of Project 365 pictures and I plan to order the rest of our 2011 books from them as I get them finished.
So here's the exciting news for you! You can win one of TEN $40 gift certificates to
Paper Coterie
I'm giving away AND each one includes FREE shipping! I can't wait for you to experience
Paper Coterie
for yourself.
How To Enter:
Complete as many entries as you like. Each is worth 1 entry. Make sure to include a valid email address in your comment if you do not have one available in your profile. Please write a separate comment for each entry. The contest will close on Saturday, November 12, 2011 at 11:59 p.m. Open to Continental US residents only. Winners will be chosen by an online random number generator. Winners must respond within one week.
Entries:
What will you use your coupon code for if you win? Check out the

Paper Coterie Website

to see all they offer.

Follow

@papercoterie on Twitter

Follow

@devotionmama on Twitter

Subscribe to Devotion Mama by email

Tweet this: @devotionmama is giving away 10 $40 gift codes to @papercoterie! #giveaway http://tinyurl.com/3crp5wn

Share this post on Facebook
Disclaimer: Paper Coterie generously provided me with an item of my choice for review and 10 coupon codes for worth $40 to use on their site and free shipping for the winners of this giveaway. Thanks Paper Coterie! All opinions are my own.