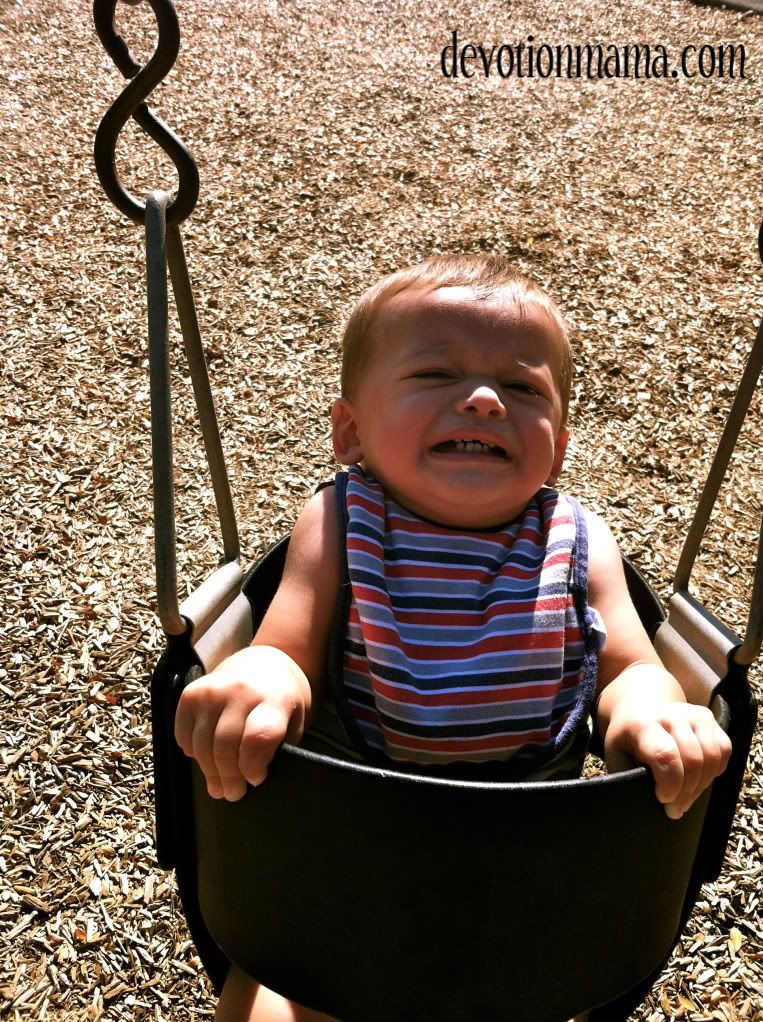 Ingredients:
Procedure:
Gather all ingredients. Insert boy into swing. Push gently while smiling and exclaiming what fun it is to swing. This should elicit giggles and happiness from boy.
I had all the ingredients. I followed the recipe.
What went wrong? It was supposed to be fun! That's what swings are made for, so that little boys can enjoy them on sunny days.
Have you ever felt like Chico? Following the world's recipe for the good life and ending up in tears? Following someone's method for spiritual growth and feeling farther and farther away from the Lover of your soul? Following the church's strategy for prosperity and wondering why you don't have what others do?
The more I get to know the Lord, the more I realize that his plan for me is different than his plan for you. While the truth in his Word is the same for everyone, the way it plays out and the place it takes each person is different.
When it comes to methods, procedures, recipes, etc., the focus is always on the end result. Where we want to be. What we want to have.
When it comes to living life with Jesus the focus is on the process. Our walk with Him. Our relationship with Him.
And I find that the work He does in me along the way is of much greater value than anything promised by the methods, recipes and strategies out there.
Don't look for shortcuts to God. The market is flooded with surefire, easygoing formulas for a successful life that can be practiced in your spare time. Don't fall for that stuff, even though crowds of people do. The way to life-to God!-is vigorous and requires total attention.
Matthew 7:13-14 (The Message)
But seek first his kingdom and his righteousness, and all these things will be given to you as well.
Matthew 6:33 (NIV)
Show me your ways, Lord,
teach me your paths.
Guide me in your truth and teach me,
for you are God my Savior,
and my hope is in you all day long.
Psalm 25:4-5 (NIV)