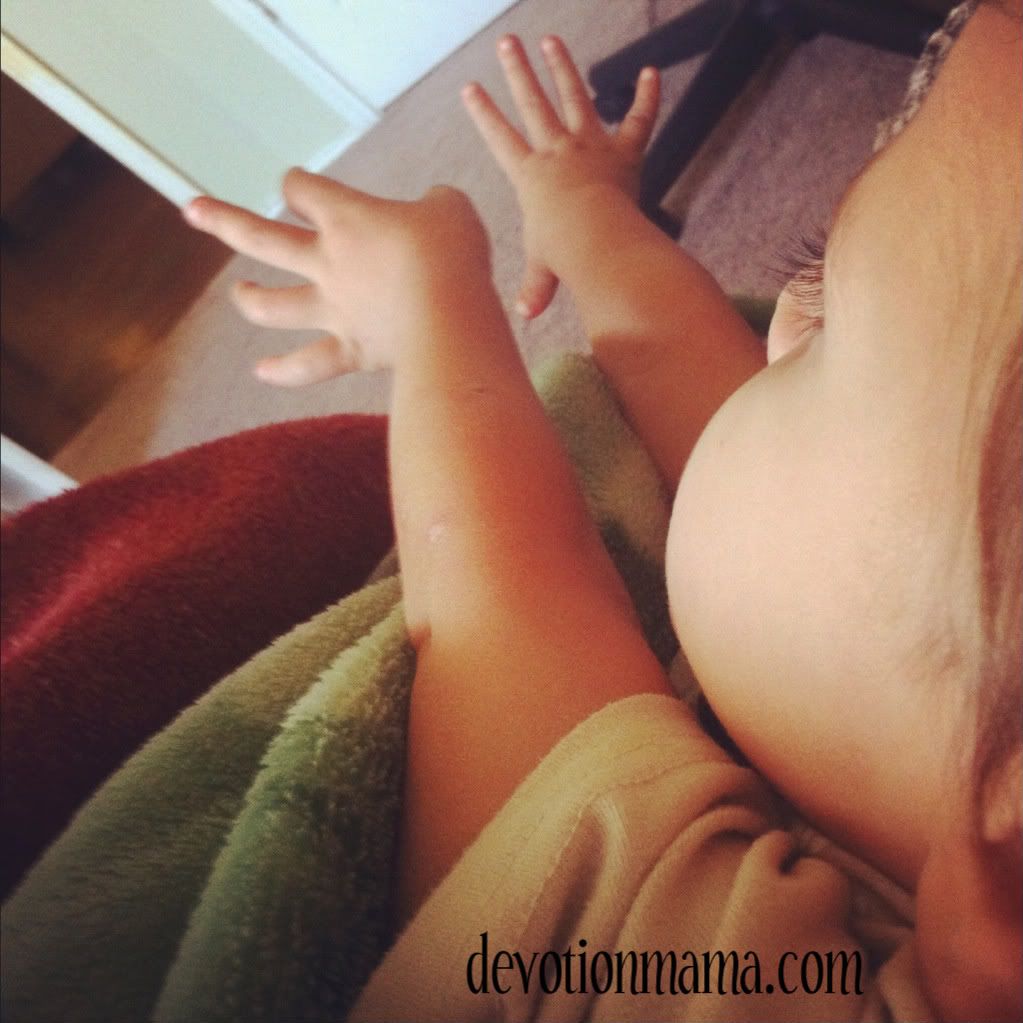 Iron Man crawled into bed with me a few mornings ago. Not the real Iron Man (obviously) but a miniature version. A sweet little 2 year old we affectionately call Mediano who often seems to believe that he is a superhero. He holds out his little hands makes a noise and imagines he's shooting things like Iron Man.
He's playing, using his imagination, but there really is power in those little hands of his. When they are given over to be used by the Holy Spirit, they can become hands that heal, hands that feed, hands that comfort, and hands that pass on spiritual gifts.
. . . the Spirit was given at the laying on of the apostles' hands . . .
Acts 8:18
He doesn't know that yet. But I do. And at times I sit back in wonder at what those hands will one day do.
And eventually his true victory will be won when he, like Christ, gives himself completely into the hands of his Heavenly Father. What incredible hands He has.
Jesus called out with a loud voice, "Father, into your hands I commit my spirit." When he had said this, he breathed his last.
Luke 23:46