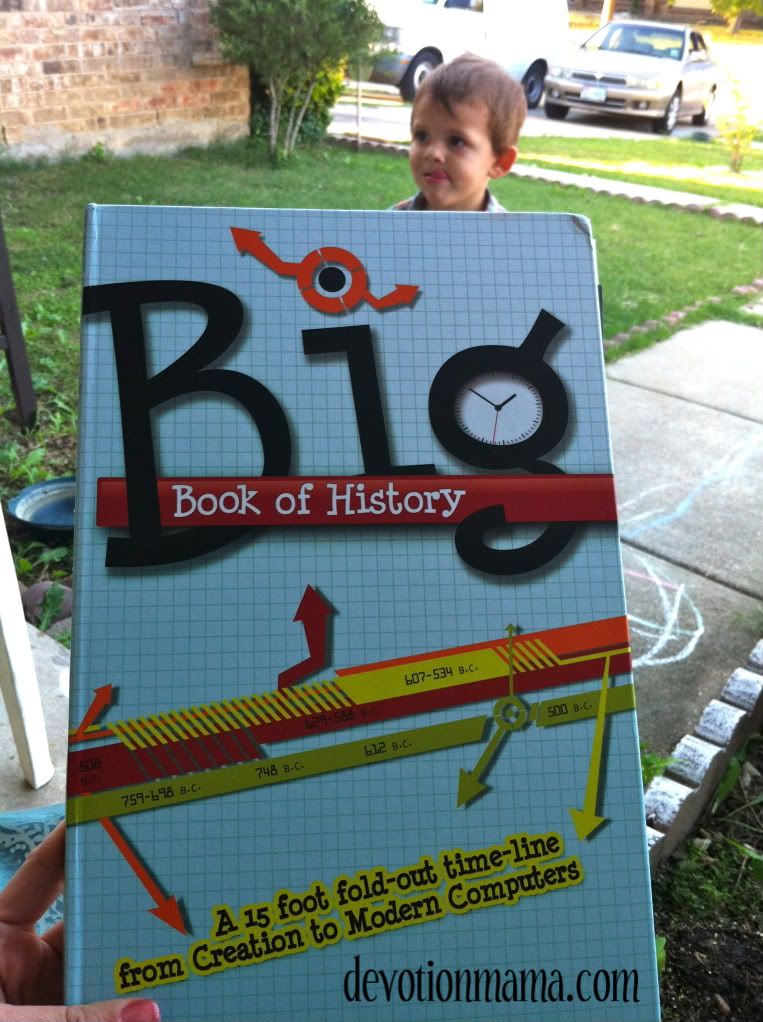 Are you ready for this month's #teachthetruth twitter party? There will be more opportunities to win great books from Master Books including The Big Book Of History.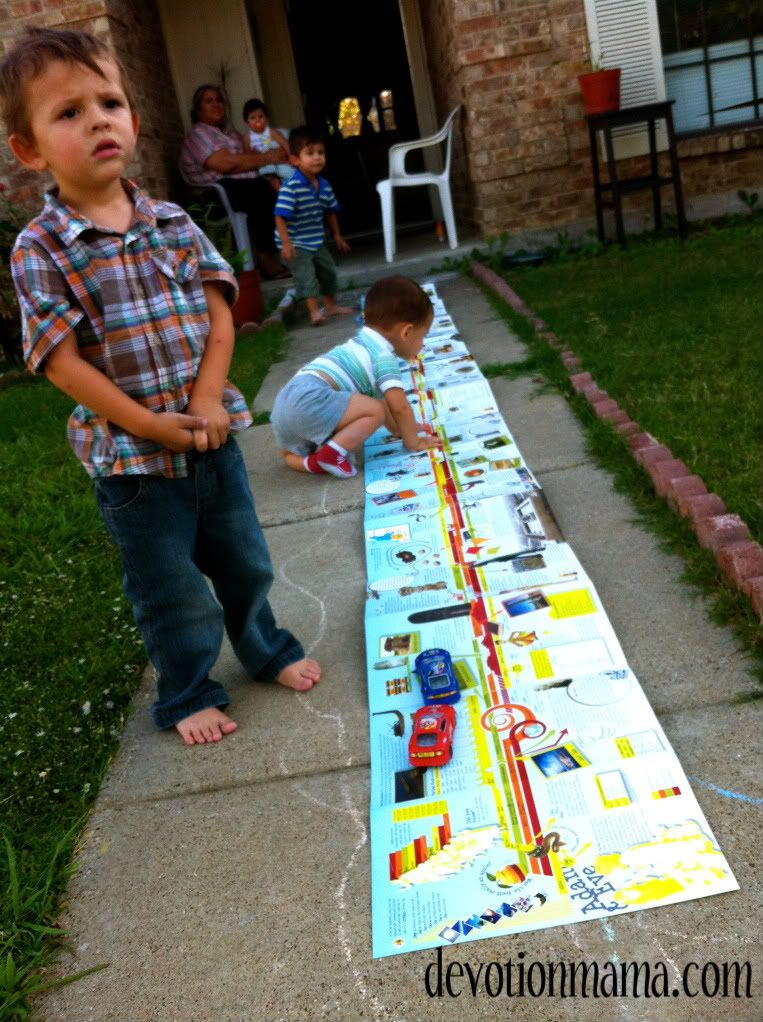 This 15 foot timeline tracks 6,000 years of history. All the way from the first day of creation to the presidency of Barack Obama. This could easily be used alone or with the study guide as a history textbook, but would also be a great tool to use alongside any history curriculum year after year.
While my children are still a bit young for this level of study, they love the format and colorful pictures of the book. This is one I'll store well for later and pull out as we discuss different events.
What I found very interesting was a bit of United States church history at the end of the timeline. Did you know that in 1947 President Harry Truman declared the U.S. as a Christian Nation and in 2010 President Barack Obama declares that the U.S. is no longer a Christian nation. It grieves me to see the mark our generation is making on history and leads me to my knees.
The book ends with a great question. How will you make history?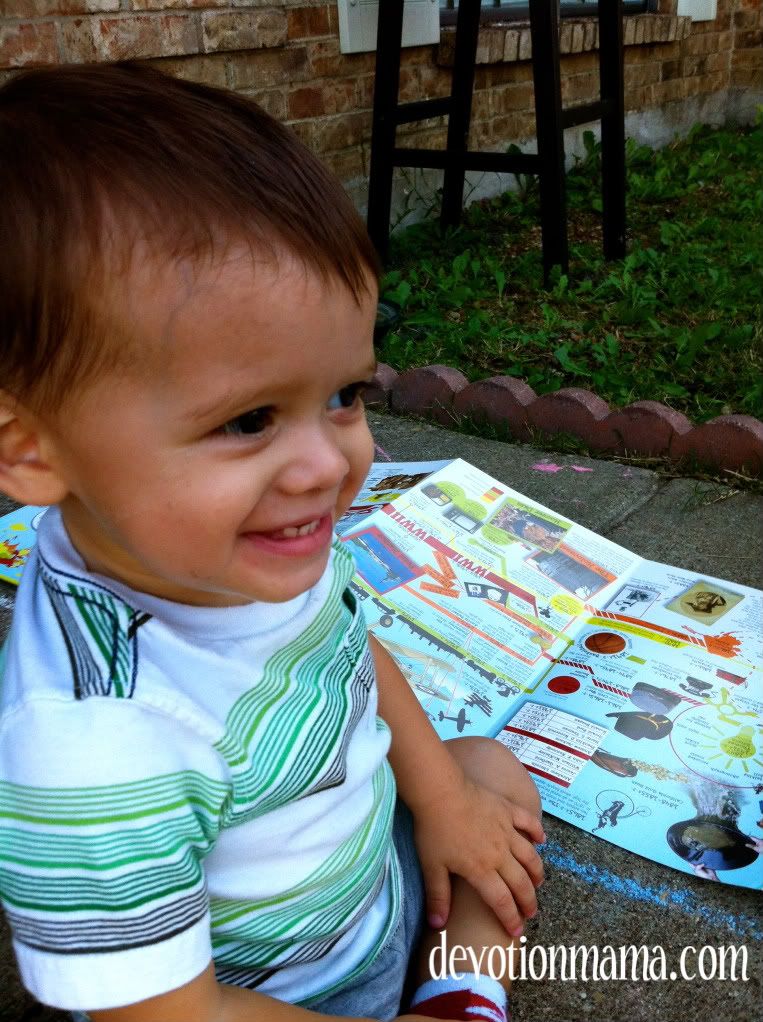 You can watch the book trailer here:


For a chance to win awesome prizes including this book, join us for a Twitter party on Tuesday, October 25 at 8pm Central.
Use the Hashtags - #TeachtheTruth and #tttrollcall
Other non-authorized, not recommended uses for this book include using it as a racetrack for cars and a path to crawl on.