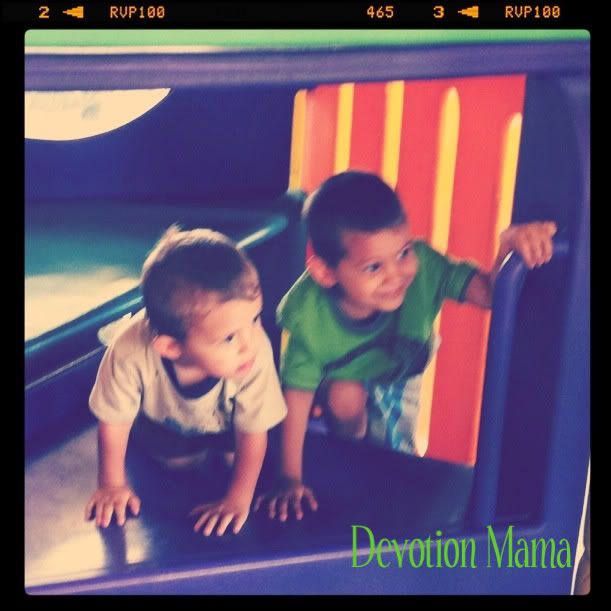 We went to McDonald's for lunch the other day. There were lots of kids in the play area but my sons obviously preferred to play with each other. In fact the times they did get separated they were quick to call out to each other. Matthew would peek out the top of the play structure and yell, "Siah, whe are ewe? (Josiah, where are you?)
My boys stick close to each other. Even when we are at home they are rarely more than 4 feet from each other. If that's how close brothers are, what does it mean to have a friend who sticks closer than that?
That He's always with you.
That He knows your every breath.
That He knows what you need before you do.
That He never leaves you.
That He who created you humbled Himself to become like you.
That He has given everything for you.
One who has unreliable friends soon comes to ruin,
but there is a friend who sticks closer than a brother.
Proverbs 18:24