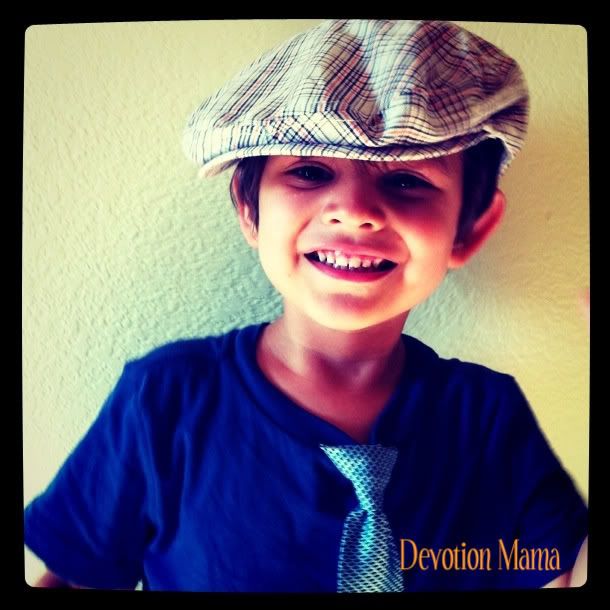 It was naptime. I had told him not to get out of bed. I was making his milk, just as he had requested. But still my 4 year old son slowly opened his door and padded barefoot into the kitchen.
"Josiah, I told you to stay in bed. I'm making your chocomilk." (It's been months since I've put actual chocolate in their milk and they haven't noticed, but if I just say "milk" they refuse to drink it)
"I forgive you Mommy. Mommy? You look so beautiful."
That's what he said with his sweet little face upturned. His eyes full of love. And my first reaction?
Shock!
You what?!?!? You forgive me? I am serving you warmed milk in a sippy cup! I wipe your little booty each time you go poop! I pick up your toys! I read to you, cater to you, listen to you, buy you things, care for you, kiss your scrapes and bruises, stay up late and wake up early for you! I do everything for you!
And you forgive me? For what? I'm a good mother!
But I kissed his head, said thank you, gave him his milk and sent him back to his room.
And then I thought about it. How many times have I lost my temper with him in his four short years of life? How many times have I been unfair? How many times have I said no just because of laziness? How many times have I been a bad example to him? Lied to him? Torn him down? Raised my voice? Disciplined in anger?
And I need that forgiveness. He's four. I'm his mother and still I need his forgiveness. I may not understand why he said he forgave me. But I accept it, appreciate it, and am grateful for his forgiveness. Because we all need forgiveness.
So, chosen by God for this new life of love, dress in the wardrobe God picked out for you: compassion, kindness, humility, quiet strength, discipline. Be even-tempered, content with second place, quick to forgive an offense. Forgive as quickly and completely as the Master forgave you. And regardless of what else you put on, wear love. It's your basic, all-purpose garment. Never be without it.
Colossians 3:12-14