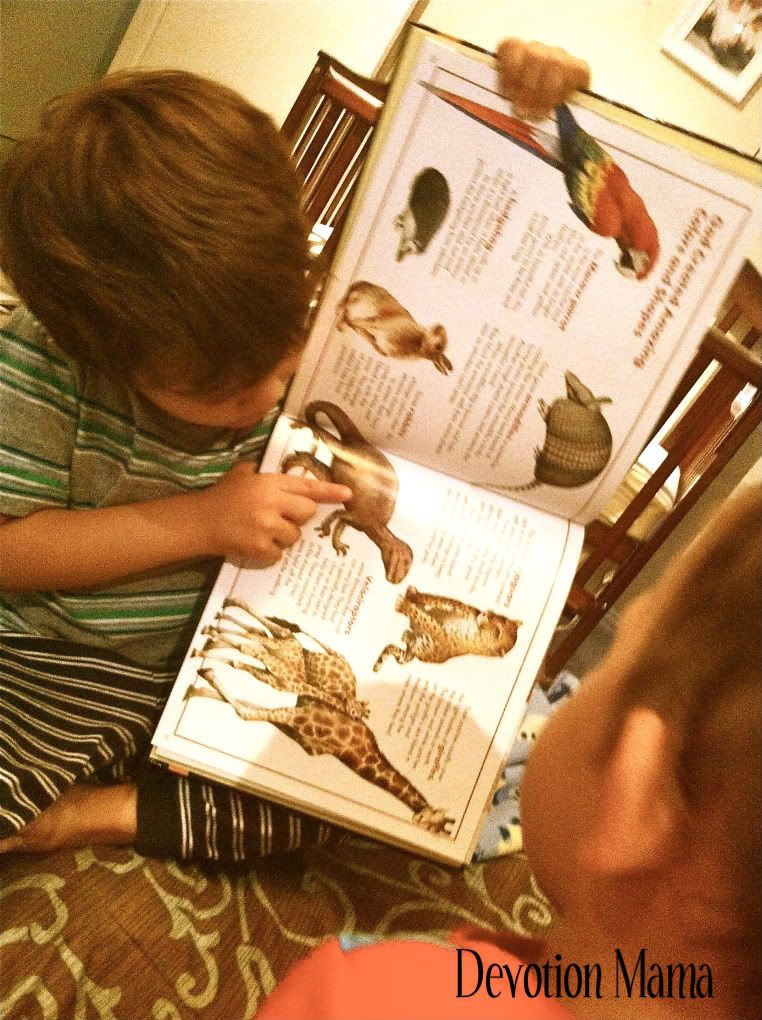 We had the privilege to review another book for Master Books this week. My boys and I really like

The Creation Story For Children

by Helen and David Haidle. I love that they include dinosaurs in the pictures with the animals. My boys are dinosaur fanatics so that made the creation story that much more exciting.
My favorite part of this book is that the creation story is told with the actual Bible verses. This is something you don't often find in Christian children's literature.
The Creation Story For Children is really like three books in one. It not only tells the creation story, but also has a section of information children can learn about animals. Josiah's teaching Matthew about the velociraptor in the picture above.
The last section is especially sweet. It has truths like "God is with me," "God made me," and "God will lead me." Each page has a corresponding Bible verse. These are on our list as memory verses! Josiah especially likes the "God is with me" page. He loves the image smiles at the thought of a God sized hug.
Want a chance to win a copy of the book and other great prizes for your kids?
Join us for a Twitter party on Tuesday, July 19 at 8pm Central. Use the Hashtags - #TeachtheTruth and #tttrollcall