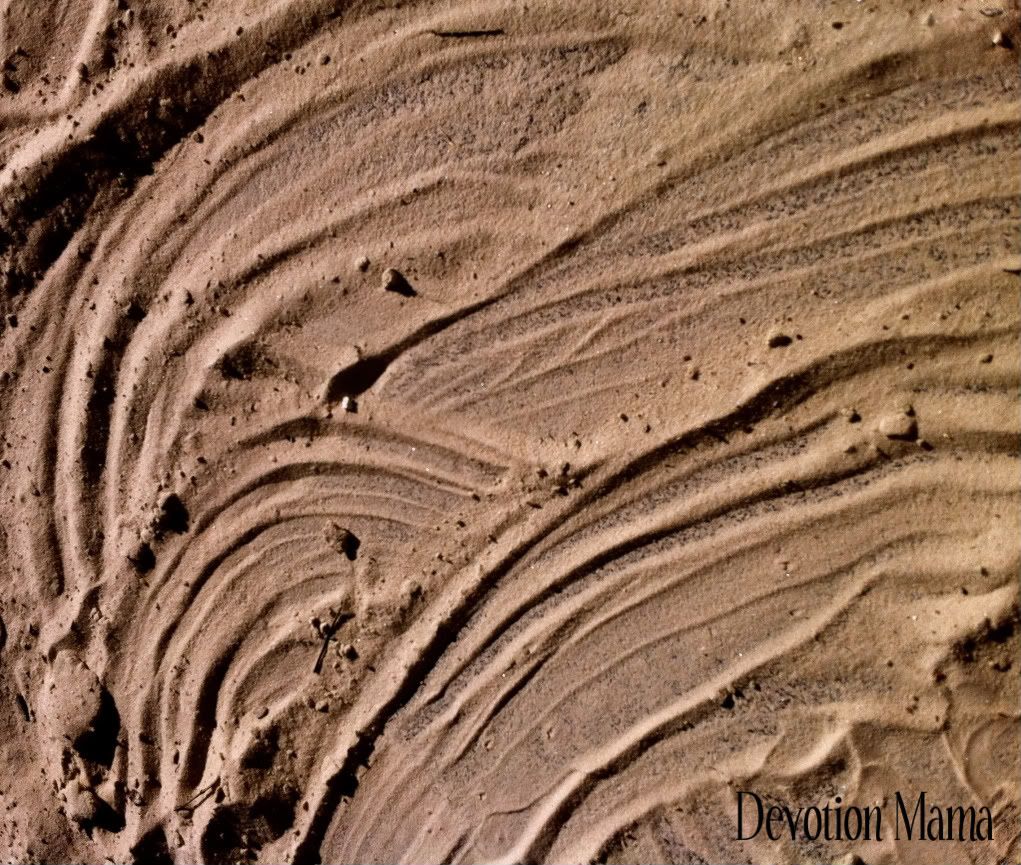 Mediano had fun in the sand this weekend. He's quite an artist. If you look closely at the picture of his sand art you can see where his little fingers sculpted it just so. With the right tools and expertise you may even be able to make out fingerprints left behind, evidence of the artist.
Being God's creation means His fingerprints are on us to. But it's even more than that. We aren't an abstract or foreign image like Mediano made in the sand. We are made in His image.
I think there's more of Him in us than we realize. Yes, we are human. Yes, we are sinful. Yes, we are imperfect. But if we look for it, we'll see His finger print on us. His image reflected in us. His self-portrait painted on us. And as we emphasize that more and our own humanity less, we'll become more and more what we were meant to be from the very beginning.
So God created man in his own image, in the image of God he created him; male and female he created them.
Genesis 1:27






Just for fun here's a video of Mediano creating his masterpiece.



Mediano's Sand art
from
Devotion Mama
on
Vimeo
.