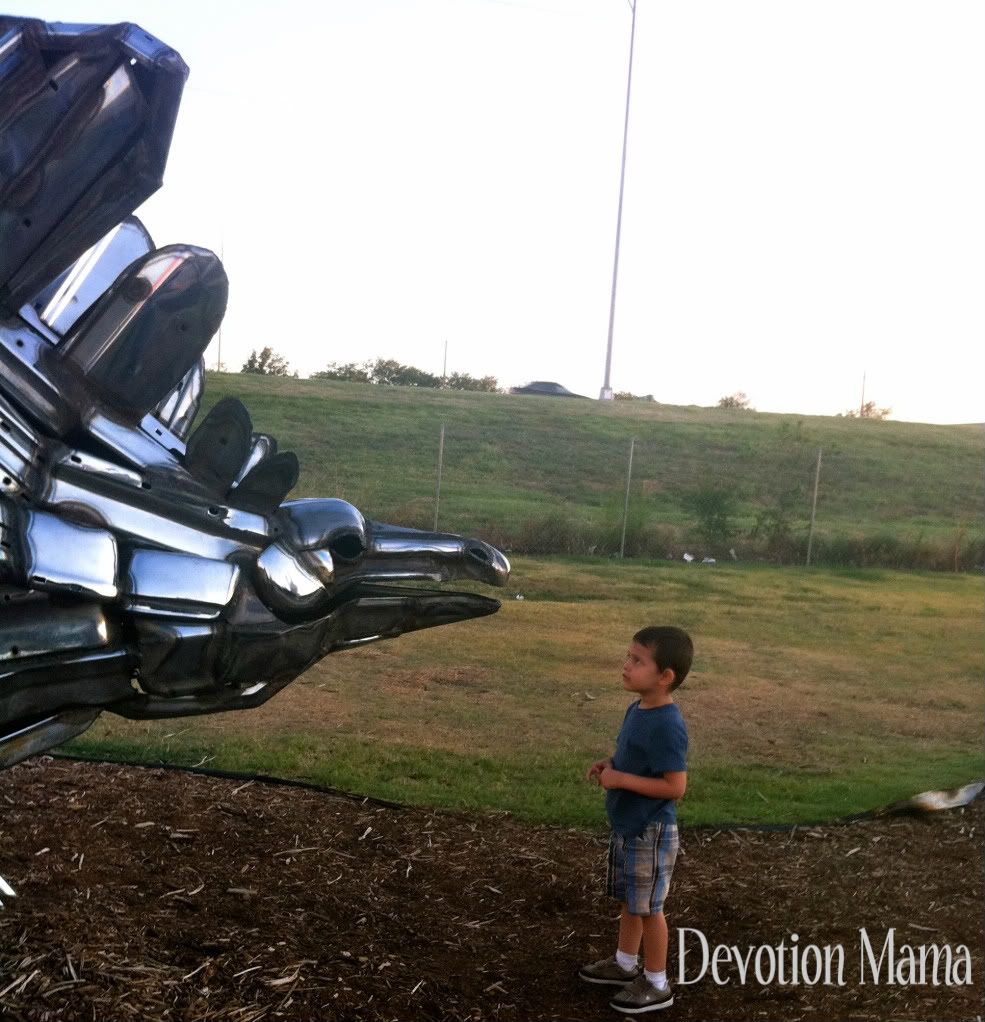 We made a detour yesterday on our way home from a birthday party. We stopped to see a few dino friends. A few big dino friends. I love this picture I took of Grande looking that stegosaurus straight in the eye. It's as if he walked right up to him to say "hello, Mr. Dinosaur."
Obviously he had nothing to fear from a huge metal dinosaur, but still I loved his boldness. I mean that dinosaur was huge in comparison to my little boy!
At times the trouble we have in this world seems as big as that dinosaur. But we can confront it with the same boldness that Grande had with the dinosaur, with the confidence that Jesus has overcome and we have nothing to fear. And He knew we would need to know. He knew we would need his peace. That's why he put it in His word.
"I have told you these things, so that in me you may have peace. In this world you will have trouble. But take heart! I have overcome the world."
John 16:33