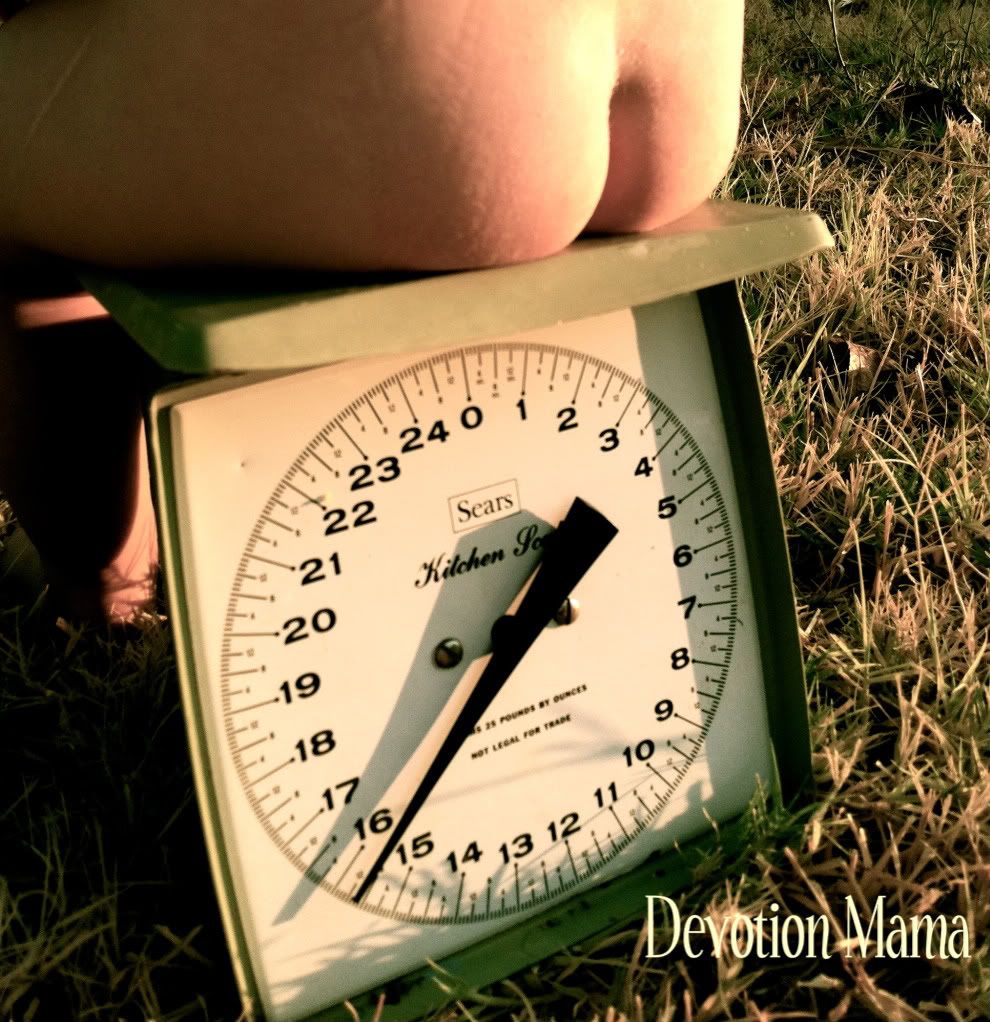 I just got this super cool photo prop! So of course as soon as it came in the mail I had to run out to the backyard for a spontaneous i-phone photo session with Chico. I stripped him down, sat him down, and began to shoot.

I got some cute pictures, I would call them adorable actually. There was just one problem. The scale says that Chico weighs 15 and a half pounds.
You see, when I took him for his one year old check up a month and a half ago he weighed 19 lbs. 10 oz. So little Chico's looking smaller than he really is in the picture. And it's not because there's something wrong with the scale. When he sat down on it at first it measured right around 20 pounds.
But then he put his feet on the ground. And then he discovered he could bounce up an down on the scale. Lots of fun, but not so great for snapping a photo with his actual weight.
Do you leave one foot off when you step on the scale? Bounce around? Do anything hoping you can skew the results that flash back at you?
What about the scales that really matter? That measure your heart. That measure your obedience. That measure your faith.
Those are things we can fake in front of the eyes of men, but God, who is the true tester of our souls will always know the truth. He knows us inside and out.
Can we stand before him? Just as we are. No bouncing around. Baring our sinful nature. Seeking his truth. Seeking to grow.
You have searched me, Lord,
and you know me.
You know when I sit and when I rise;
you perceive my thoughts from afar.
You discern my going out and my lying down;
you are familiar with all my ways.
Before a word is on my tongue
you, Lord, know it completely.
Psalm 139:1-4