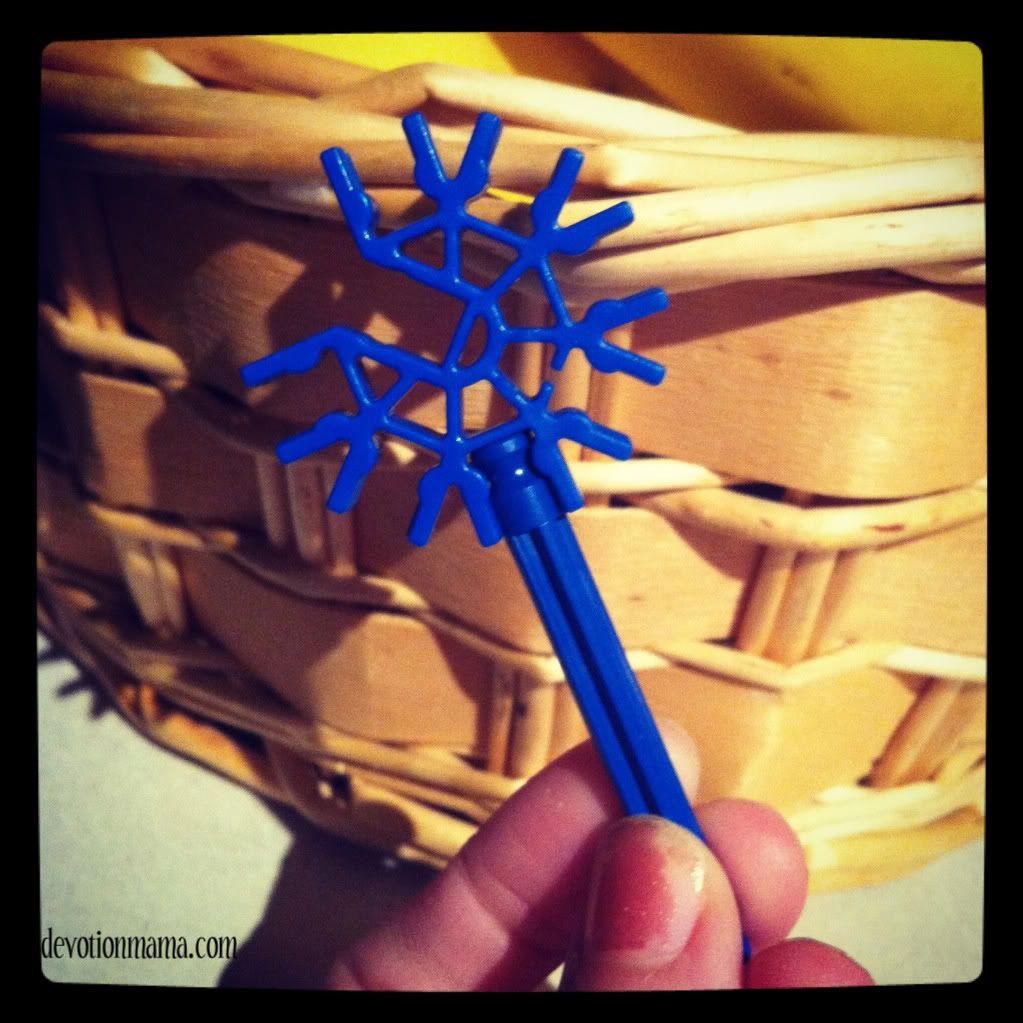 Grande gave me a flower. It's blue. It's plastic. It's made out of some sort of construction toys. It's 100% BOY. He made it for me. He asked if I would keep it. He wanted me to put it in my hair. It was a gift. Days later he still asks where I have my flower. I love it.
There's something about boys. They use what they have. Give them some dirt, they'll make roads. Give them a stick, they'll make a gun that converts into a sword, and then converts into a horse, and then converts into a baseball bat.
It reminds me of a little boy with five small loaves of bread and two small fish. He used what he had. He offered what he had. And the Lord used it to feed a multitude.
I find it interesting that the loaves and fish were called "small". Almost reducing the already diminished ability they apparently held to feed the crowd. I wonder what "small" things we have lying around waiting for God to use them in GREAT ways.
What are our loaves and fishes? Are we ready to offer them to the Lord?
"Here is a boy with five small barley loaves and two small fish, but how far will they go among so many?"
John 6:9
God said it clearly to Moses when he asked him what was in his hand. He had a staff and if you don't remember all the amazing things God did through that staff you may want to read through Exodus again.
Then the Lord said to him, "What is that in your hand?"
"A staff," he replied.
The Lord said, "Throw it on the ground."
Moses threw it on the ground and it became a snake, and he ran from it. Then the Lord said to him, "Reach out your hand and take it by the tail." So Moses reached out and took hold of the snake and it turned back into a staff in his hand.
Exodus 4:2-4
So now the question is posed to you.
"What is that in your hand?"